Get Clickyis another great online marketing tool for analyzing the traffic on your site. Especially if you're one of those people that don't want to use Google Analytics. It has one nifty feature that GA doesn't have: you can watch users navigate your site in real time. This means you can see what pages they land on, what they click on, what they download and where they leave. Using the Spy tool you can even track a given IP address on your site in real time. This will help you check what content on your site is attractive to people, and what content they ignore.
Tip: There's a free WordPress plugin for Clicky (by Yoast) that makes it easy to install on every page.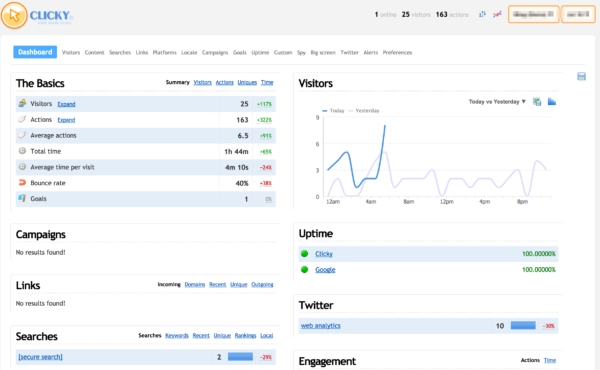 Google Search Console
Google Search Console has many useful options for analyzing and evaluating your site's performance. It's still underused by people all over the web. We have written several articles about Google Search Console, so go read if you want to learn more. You'll also find a few articles about Bing's webmaster tools there, by the way.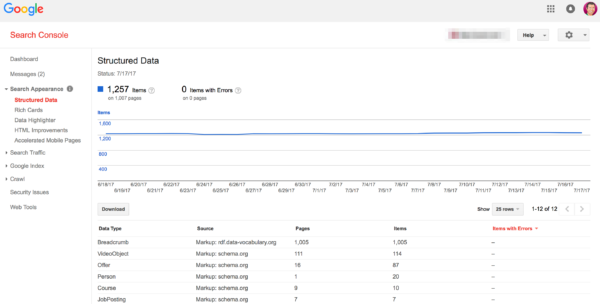 A nice section to check is the Structured Data section, under 'Search Appearance'. See if your shop is well-configured in terms of structured data. This helps search engines understand your site, you can read more about that here. You can also check out our online course about Structured Data for more insights.
Fetch as Googlebot is one of our favorite features because it allows you to fetch a page exactly the way Googlebot would. It then shows if there are any issues that prevent Googlebot from accessing your content.
Google Cache (Text Only Version)
To check how Google sees your site you can also search for your page, then click the small triangle next to the URL in the search results and click 'cached'.

This will show you a (hopefully) recent version of your page. Click on 'Text-Only version', in the upper left corner of your page (in the gray area), to see the text on your page as Google sees it.